Audrea Martinez, right, 9 of Richland, tries to break up a play toy fight between her brother Roman Canon, 5, and Richland Police Department Officer Eric Edwards Saturday December 12, 2015 during the Shop with a Cop event at the Richland Wal-Mart. Multiple local law enforcement agencies helped local kids holiday shop with $100 gift cards during the second of three local events.
Alicia Coria, a member of Tri-Cities Community Solutions, chants Wednesday February 10, 2016 during a rally at Vinny's Bakery on the one-year anniversary of the death of Antonio Zambrano-Montes.
Classmates and friends of Andrew Dayton, Kamiakin High School junior, gather for a vigil at the duck pond in Columbia Park on Ocotber 13, 2015 evening. A few hundred people gathered during the vigil, standing on a pickup truck as they shared memories of Dayton, 16, who was killed in a rollover Crash Monday night. "I have no words to say looking out to all of you," said Andrew's father Jon Dayton, "I know he is looking down on us, smiling, and duck hunting."
Jerry Porter appears in Franklin County Superior Court Friday for a preliminary hearing after being arrested as an alleged pimp in an FBI sting at the Red Lion in Pasco.
Hot air balloons fly over the Yakima River and Prosser Friday during the Great Prosser Balloon Rally. The 26th annual festival, which features over 20 hot air balloons, continues through Sunday, September 27, 2015.
Dean Jacobson, 89, stands in front of an American flag that he plans to fly in front of his Kennewick home on Flag Day. Jacobson, a World War II Navy Veteran, got the flag at the end of the war when he was stationed in Japan.
Chiawana High School's Austin Urlacher (32) jumps over Gonzaga Prep's Kole Berriochoa (23) in a file photo from the state quarterfinals at Edgar Brown Memorial Stadium November 22, 2014. Chiawana won the game 38-3.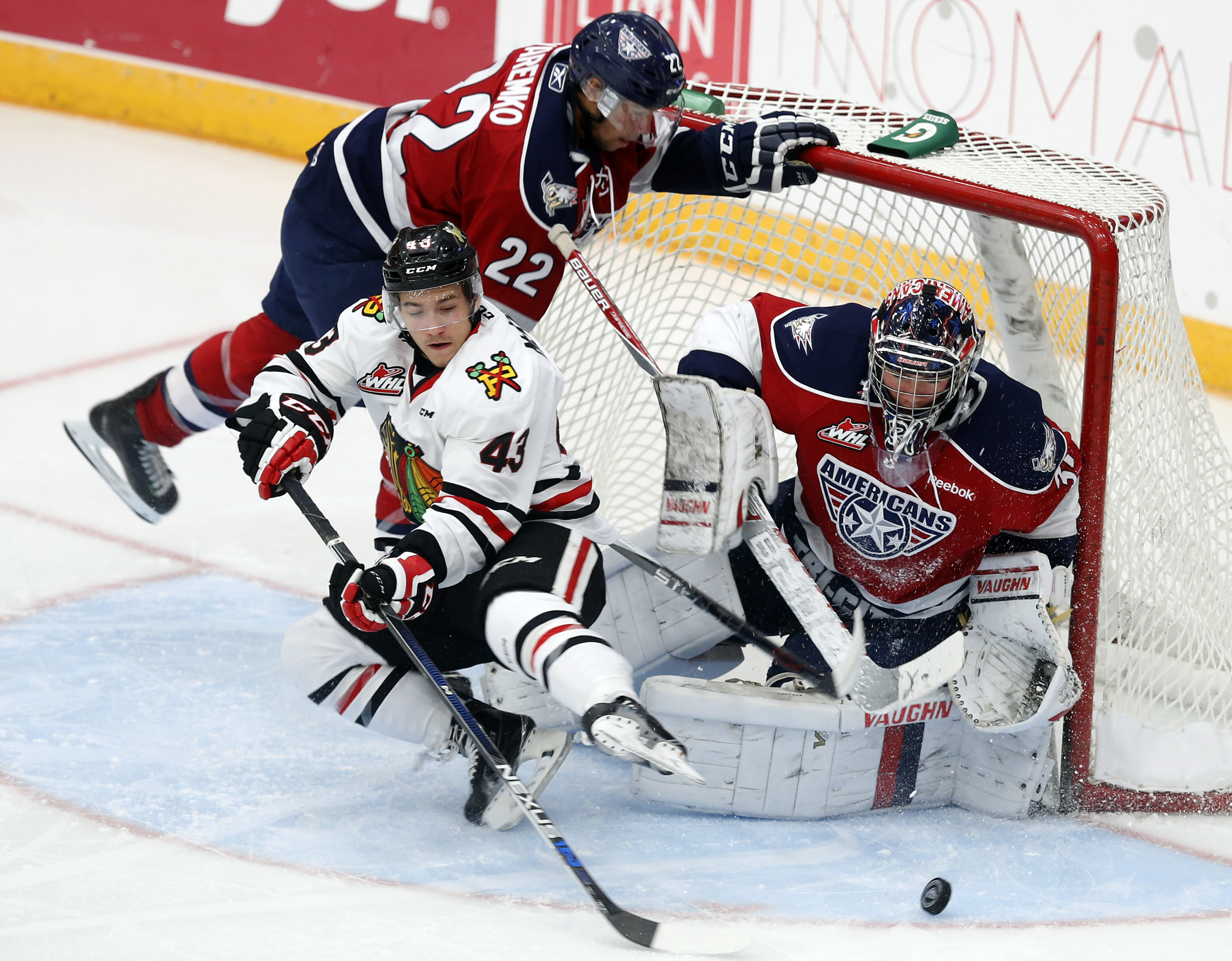 Tri City Americans' Ervan Sarthou (31) and Nolan Yaremko (22) block a goal attempt from Portland Winterhawks' Skyler McKenzie (43) October 24, 2015 during a game at the Toyota Center in Kennewick.
Jonathan Jefferson, 10, and his dad Dale inspect a beehive Thursday at their home in Finley. Jonathan, a fifth-grader, has maintained his own hives for the past three years.
Hanford High School's Jamie Hopp, left, reaches to tag out Richland High School's Gibson McGeorge (5) with help from teammate David Juergens, center, Tuesday during the first game of a doubleheader at Bomber Field.
Graduates spray principal Bryan Long with silly string Friday during River View High School's Graduation at the school in Finley.
Family members react as Martin, right and Angelene, center, Bates renew their vows Thursday during a ceremony at the Tri-Cities Chaplaincy's Hospice House in Kennewick. The Prosser couple, who met in Oregon when Martin was just 16, have been married for 46 years. Angelene, who has been battling ovarian cancer for three years, was admitted to hospice on Wednesday June 17 and nurses decided to organize the ceremony. "We always wanted to renew our vows," said Martin, "we just never had the money. Now I know that really all you need is love." Joining them are, from left, Chaplain Cheryl Kulas, nephew John Bales and children Martin Bales Jr., Jeremy Bales, Vonda Miller and Travis Bales.
Members of the Coyotes Team Wednesday during the annual Kennewick Grid Kids Superbowl at Neil F. Lampson Stadium in Kennewick.